Grammy Awards 2018
Kontroversi Kemenangan Alessia Cara di Grammy Awards
·
Jumat, 02 Feb 2018 12:06 WIB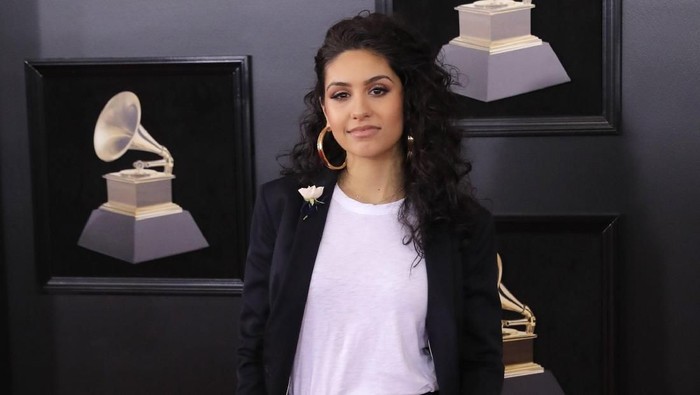 Foto: REUTERS/Andrew Kelly
Tahun ini, sejumlah kontroversi memenuhi perhelatan Grammy Awards. Mulai dari perdebatan siapa yang seharusnya menang Album of the Year hingga isu diskriminasi gender yang memicu munculnya tanda pagar #GrammysSoMale.
Peraih piala Grammy dalam kategori Best New Artist, Alessia Cara tak luput dari hal tersebut. Kemenangannya juga diwarnai oleh pro dan kontra.
Pelantun lagu 'Stay' tersebut dianggap tidak pantas memenangkan penghargaan tersebut. Bahkan ada pula yang menganggap ia seharusnya tidak dinilai sebagai pendatang baru karena lagunya sudah dikenal sejak 2015.
Menanggapi hal tersebut, Alessia Cara akhirnya buka suara. Melalui keterangan sebuah foto hitam-putih yang diunggah di akun Instagramnya @alessiasmusic, ia menumpahkan uneg-unegnya.
"Untuk menanggapi banyaknya reaksi dari kemenangan yang tidak aku perkirakan: Aku tidak pernah mendaftar dalam situs grammy.com dan mengirimkan diriku sendiri," tulisnya.
"Tapi saya dinominasikan dan menang dan saya tidak akan merasa kecewa tentang sesuatu yang aku inginkan sejak kecil, dan bukan apa-apa, saya perjuangkan dengan sangat keras," tulisnya lagi.
Dalam keterangan tersebut, ia merasa beruntung memenangkan Grammy Awards dan tidak akan mendengarkan omongan orang-orang yang menjatuhkannya.
"Saya cukup dewasa untuk mengetahui kekurangan saya," tambahnya.