tv-news
Masih Ada 5 Merchandise untuk Pemenang Kuis 'Game of Thrones' Minggu ke-6!
Selasa, 21 Mei 2019 17:18 WIB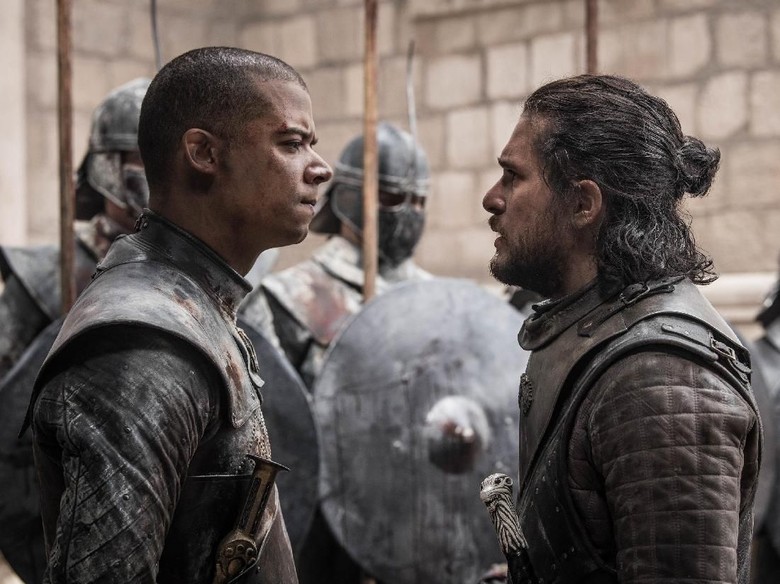 Foto: Dok. HBO
Jakarta
- Episode terakhir
'Game of Thrones'
mendapatkan pro dan kontra dari para fans. Ada yang kecewa, namun ada juga yang puas dengan akhirnya.
Kali ini, detikHOT kembali mengadakan kuis untuk penggemar
'Game of Thrones'.
Karena ini kuis terakhir, jadi akan dipilih 5 orang pemenang yang berhak mendapatkan hadiah menarik!
Caranya masih sama, jawab pertanyaan berupa polling di Twitter. Klik salah satu jawaban sesuai dengan pilihan kamu di bawah ini:
Setelah itu, tulis alasan kenapa kamu memilih jawaban di atas di kolom komentar artikel ini, ya. Semakin menarik, semakin besar kesempatan kamu untuk menang.
Nah, tunggu apalagi? Yuk, ikutan kuisnya!
(dal/nu2)