Grammy Awards 2019
John Mayer Bacakan Nominasi, 'This Is America' Raih Song of the Year
Senin, 11 Feb 2019 09:00 WIB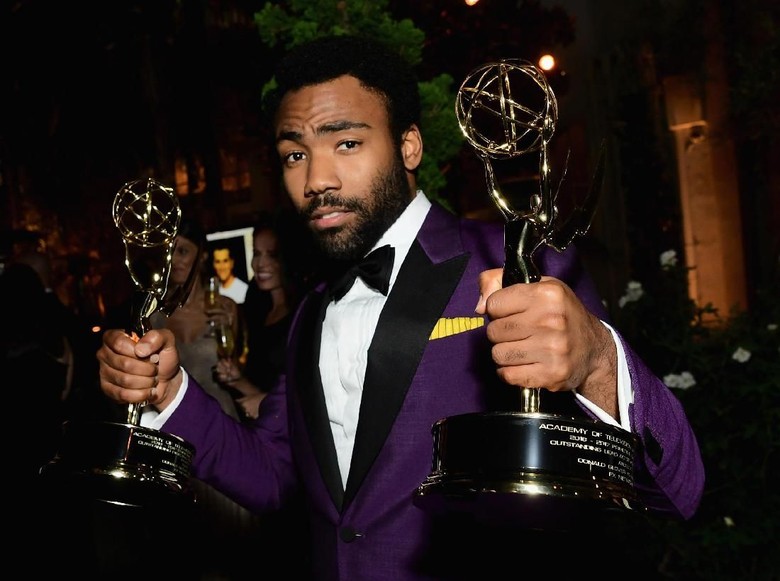 Foto: Emma McIntyre/Getty Images
Jakarta
-
Childish Gambino
menjadi salah satu musisi terpopuler dan paling dibicarakan lewat lagu 'This is America'. Di ajang
Grammy Awards 2019
, musisi ini memenangkan kategori Song of the Year dan mengalahkan rival lainnya.
Penghargaan Song of the Year dibacakan oleh John Mayer dan Alicia Keys sebagai host. Sebelum nominasi dibacakan, Alicia Keys menceritakan mengenai sejarah Grammy Awards 2004, ketika ia mendapat piala dari John Mayer.
Saat itu John Mayer yang mendapat penghargaan namun ia mematahkannya. "Dia berkata piala ini seharusnya buatku," ujar Alicia Keys mengenang momen tersebut.
Tak disangka John Mayer muncul ke samping Alicia Keys dengan membawa piala yang saat itu patah. "Sekarang piala Grammy ini bersatu kepada pemiliknya," kata Alicia Keys.
Tonton video: Childish Gambino Menang Best Rap Performance Grammy 2019
Dengan dibacakan pemenang Song of the Year, piala Childish Gambino yang tak hadir di Grammy Awards 2019 pun dibawa John Mayer ke belakang.
Di kategori tersebut, ia mengalahkan 'All The Stars' Kendrick Lamar & SZA, 'Boo'd Up' - Ella Mai, 'God's Plan' - Drake, 'In My Blood' - Shawn Mendes, 'The Joke' - Brandi Carlile, 'The Middle' - Zedd, Maren Morris & Grey, dan 'Shallow' - Lady Gaga & Bradley Cooper.
Kemeriahan Grammy Awards 2019 masih berlangsung di Staples Center, Los Angeles, AS. Baca terus berita-beritanya di detikHOT sepanjang hari ini ya!
(tia/nu2)